THE FUTURE AT YOUR FINGERTIPS
The name of the company already indicates the reference technology: the COB ("Chip On Board"), an evolution of LED technology that enhances its performance, by now representing a reference in the sector. But this is just one of the elements of characterization, together with the very high performance components (eg: power supply) and the innovative glass lenses: all combined in a whole with unique characteristics!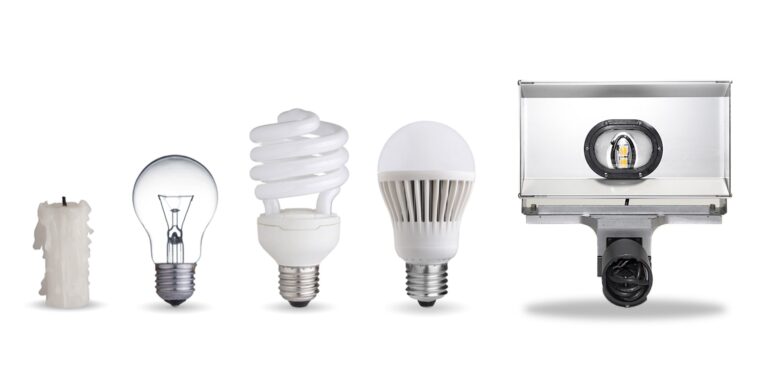 Thanks to the exceptional performances (e.g. efficiency> 165 lm / W, lifespan> 10 years) our products already have the same advantages TODAY compared to the LED products on the market that the LED products on the market have compared to the old traditional lamps.
| | CBL | Business | Practical effect |
| --- | --- | --- | --- |
| Luminous efficiency(lm/W) | | | 70% savings in energy costs |
| | | | Total impermeability to external agents (VOC, UV), high temperature resistance |
| | | | DEKRA certified products for operation at ambient temperatures up to 65 ° C |
| | | | Total protection from the outside world |
| | | | Greater resistance (shocks, adverse conditions, ...) |
| | Integrated and multi - protocol | Not available or external | Remotely monitorable and controllable (real-time fault notification, flow regulation, flow maintenance) |
| | | | |
| | | | No need to replace the installed park within the reference period |
| | | | Coblight guarantees, for 10 years, not only the operation, but also the maintenance of the luminous flux (L70) |
All components of our technological infrastructure are at the forefront of the industry:
the "COB", which compared to "LED", means:

MTBF unquestionably greater than the single-component compared to a circuit with discrete components assembled on an SMD line, with the same manufacturer quality;
higher luminous efficiency (of the order of 15%, other conditions being equal): i.e. lower consumption for the same lumens, or more lumens for the same power;
higher maximum driving currents, therefore with the possibility of using driving currents more "distant" from the "maximum allowed": which implies, all other conditions being equal, lower operating temperatures and consequent longer duration in life;
the power supply, with leading edge performances: thanks to the design and construction characteristics (e.g. absence of electrolytic capacitors) it is extremely reliable (MTBF of 350,000 hours, with a life expectancy of over 10 years with breakages of less than 7%!) and allows the use of our products even in very hostile external conditions (e.g. they can work at 65 ° C ambient temperature, such as that of industrial environments typical of the steel sector);
glass lenses (specially designed to optimize their use with COB technology), far superior to PMMA or silicone lenses, allow you to easily withstand even critical temperature conditions (the most harmful for correct operation in the various operating conditions), shocks (IK ≥ 10) and external agents (eg: VOC: volatile organic compounds), often responsible for the degradation of performance in the medium / long term.
Only a perfect combination of these components makes it possible to obtain particularly high characteristics at the "system" level (or the product as a whole): and in fact it is the entire "system" that can be guaranteed by us, in terms of performance (and not limited to product replacement in case of breakage), for 10 years under standard conditions.
Such a cutting-edge product is completed by a remote control, although optional (but typically mandatory for "smart lighting" applications), which also has unique characteristics:
Exceptional resistance to peaks (thanks to the use of special precautions, see section)
Very low sensitivity to obstacles (e.g. buildings, trees and leaves, etc.) and atmospheric agents (e.g. rain)
Very long distances (> 10 Km), resulting in a reduction in the number of gateways (eg coverage of a city area with less than 10 nodes)
A very powerful management platform (monitoring and control), but extremely configurable and easy to use.
The philosophy used for our products
The characteristics of our products for the industrial sector (the first to come out on the market) can be summarized as follows:
Impact Resistance Index IK: IK10.
"Operating" driving currents much lower than the maximum currents (derating factor> 60%)
Certifications updated to the latest emanations of current legislation.
Available from 2,700 to 5,000 ° K.
Glare index below 18.
Color rendering index higher than 70.
COB module with high "source" light efficiency (over 180 lumen / Watt)
"System" efficiency (net of optical losses and power supply):> 160 lumen / Watt.
MTBF > 350.000 hours.
Glass optics.
High performance power supply, ENEC certified.
IP protection index: IP66.
The highlighted parameters indicate high-end products with unique performances.
In fact, our products make luminous efficiency and reliability their leading characteristics. In fact, we believe we can demonstrate that any possible price difference of our high performance product compared to a less performing product (with the same luminous flux, or "lumen on the ground") can be compensated for, in terms of lower consumption (and, consequently, lower energy costs) and fewer breakages, in an absolutely short time (typically less than 3 years), below the lifespan of the equipment in question. This, combined with great reliability and durability (we can give performance guarantees for 10 years), allows you to minimize investments, in the medium term, and the relative "returns on investments".
This approach evidently contrasts with the ofted used approach aiming to just minimize the purchase price (typical of most of the current LED device producers), which can become a winner, compared to our approach, only for projects of very short duration (eg: new refurbishment of the plant 3-5 years after the first intervention), and in any case it is not applicable in critical environments, where replacement costs are often higher than the installation cost. This unique combination of the technological elements allows very high performance at the level of the product as a whole ("system" performance).
For this reason, our targets are the sectors that can benefit most from this "evolutionary anticipation" made available by Coblight, which, in a nutshell, allows us to offer products with a life duration of over 10 years and with luminous efficiency of over 160 lumen / Watt "system".